The goodness of turmeric, easily absorbed
Regular price
$26.99
Sale price
$26.99
Unit price
per
Sale
Sold out
Contains C3 Reduct® for optimum absorption
3x more powerful than other Curcumin extracts*
Time-released to provide extended benefits
View full details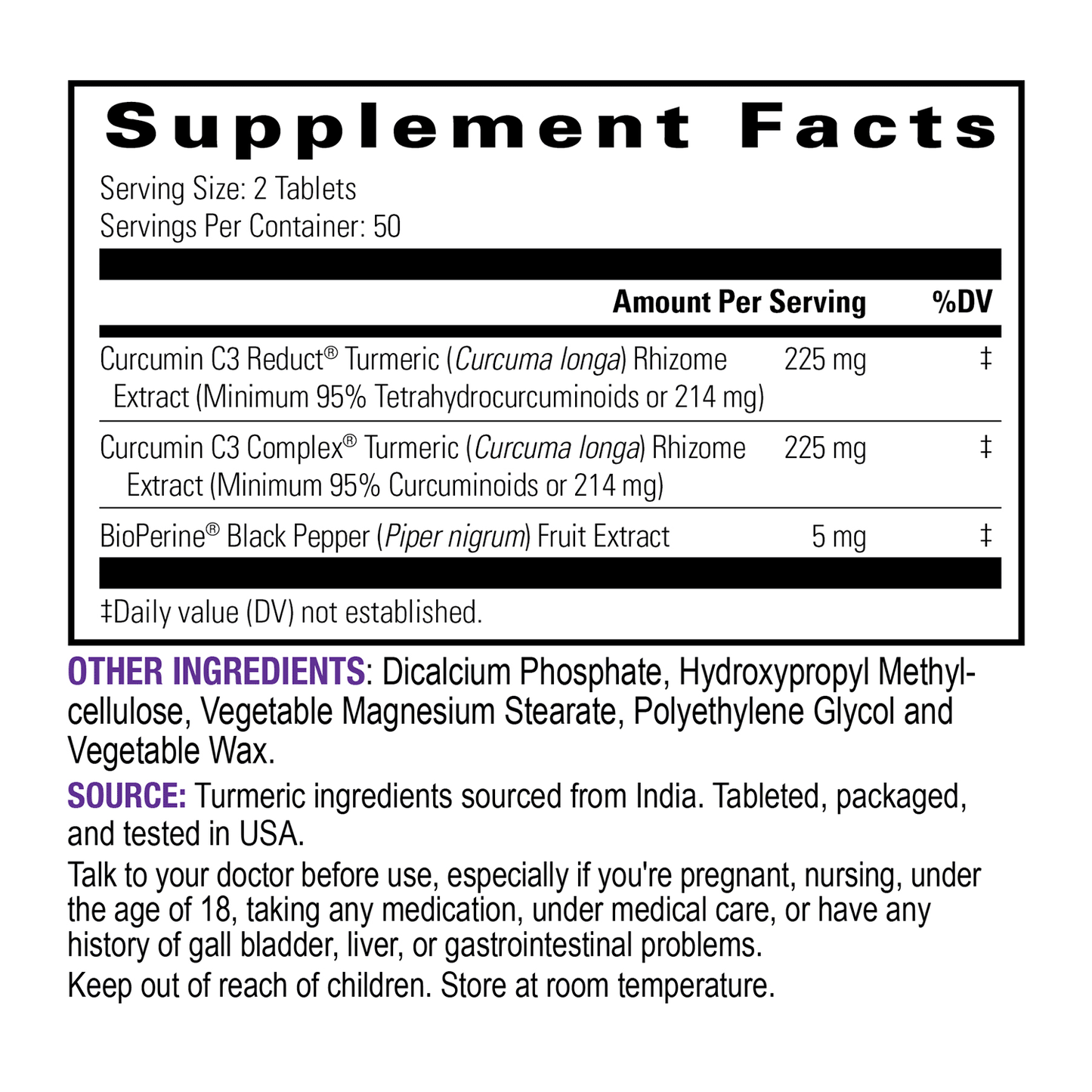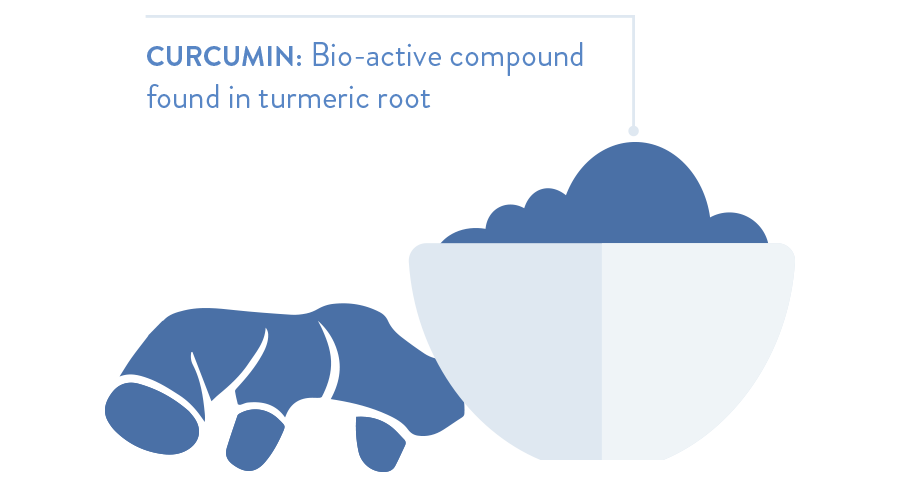 What is Curcumin?
Curcumin is the bio-active compound found in turmeric root, and its phenols give turmeric its yellow color. It's been used in traditional Chinese and Ayurvedic medicines for centuries for promoting a healthy inflammation response in the body.*.
What does Curcumin do?
Curcumin promotes joint comfort and flexibility, and studies show that curcumin may suppress some inflammation-promoting enzymes in the body. It has also been studied for heart and brain health. There is, however, one major problem: curcumin is poorly absorbed. The body must first convert curcumin to tetra-hydro-curcumin before it can be utilized—an inefficient process in which benefits are lessened*.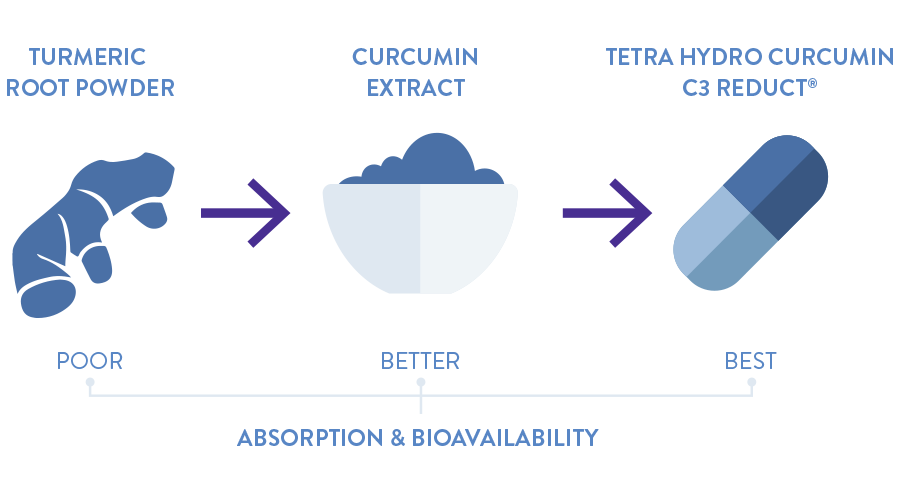 What's special about C3 Reduct®?
Ten years ago, 95% curcumin extract became widely available. This was a giant leap forward, but absorption and bioavailability problems remained. Today, there's C3 Reduct®, an award-winning extract containing 95% tetra-hydro-curcumin— the most bio-active form that the body can use. This makes C3 Reduct® 3X more powerful than Curcumin extract, allowing you to take fewer pills to notice benefits.*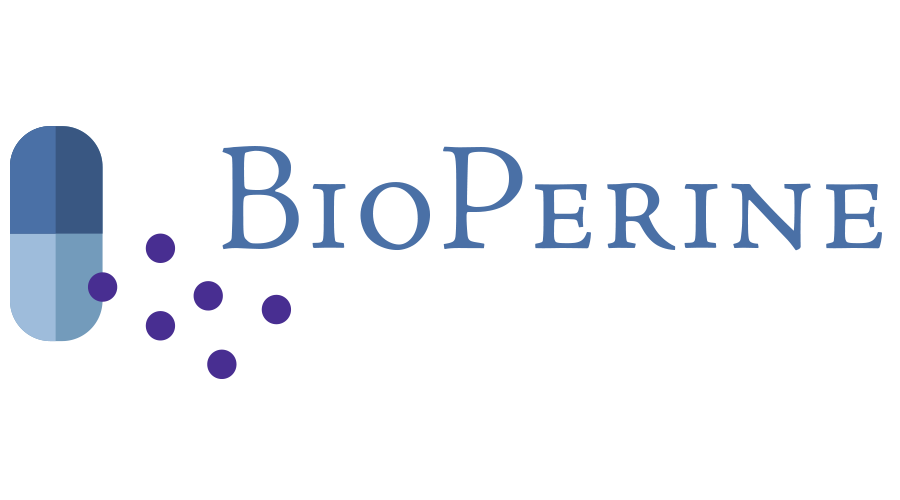 Why InnovixLabs' High-Absorption Curcumin?
In addition to C3 Reduct®, the body-ready form of curcumin, our product is time-released for prolonged activity and benefit. We also include BioPerine®, a patented black pepper extract clinically shown to further enhance absorption.*
"I'm nearly 60 and live an active life. This is the longest I've gone without serious back pain since I was in my 20s. Innovix knows what they're doing."

Joe B. South Carolina
Does not contain Gluten, GMO, soy, sugar, corn, dairy, eggs, tree nuts, peanuts, crustacean shellfish, wheat, yeast, artificial colors or preservatives.
Directions
Suggested Use: 
Take 2 tablets daily with a meal. You may take up to 6 tablets a day, spread out throughout the day, but always with meals.
Storage: 
Keep out of reach of children. Store at room temperature.
Allergy Information: 
If you are pregnant, nursing or taking any medication, talk to your doctor before use. Herbal Supplements have a distinct natural odor and may vary in color.
Certified Sources
Curcumin C3 Reduct, Curcumin C3 Complex and BioPerine used in this product are the registered trademarks of Sabinsa Corporation protected by US and International Patents.
Sabinsa Curcumin has been studied in over 63 clinical trials.
Curcumin is grown in India. Tableted, tested, and bottled in California.
Is your Curcumin product USP or GMP tested or certified?? I can not find any information on this issue. You mention 3rd party testing, who performs these tests? Thank you, Peter

Hi Peter – yes, it is made in a cGMP certified facility. All products are tested internally (in our lab) and also at Covance before release for sale. - InnovixLabs Customer Service

Your single dosage is 200 mg whereas many other formulas are as much as 2000 mg per dosage. Is this because the extract is more concentrated? Do you make a formula with a higher dosage or is 1-2 pills/day sufficient? Thank you. Karen

Hi Karen – great question. We are talking apples and oranges. Pardon the Chemistry lesson: the root is Turmeric. Turmeric root contains 1 to 5% active ingredient called Curcumin. Once you've consumed Curcumin, your body must covert Curcumin to something called Tetra Hydro Curcumin before you feel the health benefits. It is important to know that only some of the Curcumin you take is converted to Tetra Hydro Curcumin or THC. Turmeric to Curcumin is concentration.
Curcumin to THC is similar to metabolization. The 200 mg in this product is Tetra Hydro Curcumin. This is an end-product of Curcumin digestion or metabolism. Put another way, Turmeric root is the cow. Curcumin is the milk. THC is the butter. Now it becomes clear that comparing 2000 mg of cow to 200 mg of butter is not the same. Generally speaking, 200 mg of this product is roughly equivalent to 600 mg of Curcumin extract. The other point to make is that the 2000 mg per dosage is for multiple pills. It could be for 2 pills or 4. With the InnovixLabs products, most people need just one to two pills daily. Occasionally, people working with doctors have taken 4 to 6 per day under doctor supervision. - InnovixLabs Customer Service

I currently have to take 2 curcumin pills, three times a day. Jarrow Curcumin 95 brand. The label states "Tumeric concentrate (Curcumin C3 complex) (Curcuma longa) (95 % total curcuminoids) (rhizome) 500 mg. How many pills of this product would I have to take? Matthias

Hi Matthias – both C3 Complex used in the Jarrow product and the C3 Reduct used in the InnovixLabs product are made by the same ingredient manufacturer, Sabinsa. According to them, 100 mg of C3 Reduct is roughly equal to 300 mg of C3 Complex. You currently consume 3000 mg of C3 Complex. Theoretically, this means you could get a similar effect by taking 1000 mg of C3 reduct. Each InnovixLabs product contains 200 mg of C3 Reduct, so it would be five tablets. - InnovixLabs Customer Service

How does this compare to Healthy Origins version which uses Meriva Phytosome complex and claims to increase the bioavailability by 29x and is 1000mg per 2 caps. Thanks.

Hi TA, Meriva is a technology that enhances Curcumin absorption by mixing Curcumin with lecithin. There are several other competing technologies offered by various companies that claim to have superior absorption. Some, like Meriva claim 29X improved absorption. Others claim 10X and some even 350X. While some of that might be a stretch, all of these modern Curcumin technologies are better absorbed than traditional Curcumin extracts.

There haven't been any third party comparison to show which technology is best.

C3 Reduct is not an absorption technology, but rather a 'pre-digestion' technology. All Curcumin must be digested by the body and converted into Tetra Hydro Curcumin before many important benefits can be felt. This conversion is inefficient and a bottleneck, regardless of the absorption technology used. With C3 Reduct, this bottleneck is completely bypassed because your body does not have to make this inefficient conversion. This makes C3 Reduct about 3X more powerful than regular curcumin extracts.

Can you explain how 'Time-Release' works?

Hi Greg, 

The 'WHY' first: Curcumin is poorly absorbed by the body. And once absorbed, the active ingredients quickly leave the body (plasma), in an hour or so. The idea behind a time released tablets is that instead of having it clear the blood in an hour or two, we wanted to slowly release the active ingredients into the stomach and intestines to mantain a somewhat steady level over a few more hours. Our target is to spread out the release of the active ingredients over 4 to 7 hours. 

The HOW: it's a tablet compression and formulation technology using Calcium phosphate and cellulose. The ratios of these compounds create a bind-release matrix that begins to release some Curcumin starting about 20-30 miutes after ingestion and then disperses the rest of the Curcumin over the next few hours. 

Hope that helps.

When you say to take the curcumin with a meal -- how about when it isn't mealtime. Once a week I'll want to take it before going to a session with my trainer. Will it be enough food if I take it with a half-ounce of whole-milk yogurt?

Hi Teresa, yes, that should be enough. Since the tablet is time released, it may not fully disintegrate during your session with the trainer. It may remain partially disintegrated for a few hours until your next meal. However, if you find that taking it on a mostly empty stomach upsets your gut, you may want to wait until you're eating a meal.

What is the comparison of this product to the Life Extension SuperBio Curcumin? Other than that yours has more pills in the bottle. Your product shows more additives than theirs.

Hi Becky, this is a great question and one that does not have a simple or short answer. All curcumin products are made from turmeric root. Thirty years ago, powdered or spice grade turmeric root was the best thing we had. Since turmeic root is very low in Curcumin content, it was concentrated to high levels of Curcuminoids. We then had 95% curcumin extracts for a decade or two. However, curcumin is poorly absorbed. Today, we have several biotech companies creating multiple (third generation) solutions to improve its absorption and bioavailability. The largest and most researched forms of curcumin are made by a company called Sabinsa. They make something called C3 Complex and, more recently, C3 Reduct, which is claimed to be even better than C3 Complex. Life Extension uses a technology called BCM-95. There are a bunch of others such as Meriva, Longvida, Theracurumin and on and on.  As competition and market forces would have it each of these companies claim to have the best and greatest form of curcumin. If you see a wild claim that says it is '5000% better absorbed,' we suggest you take that with a grain of salt. Or black pepper. No one has compared ALL of these new types of curcumin to decide once and for all, which is the best. Our opinion is that most of these are very good. If you are happy with the Life Extension product, there is no reason to change. Our product development scientist spent a couple of years comparing all the different forms and we decided that C3 Reduct and C3 Complex combined with black pepper extract was our favorite.  Pill counts and price are easier to compare. As for additives, our product offers a time release feature because curcumin enters the blood stream and exits within a couple of hours. The extra additives are what enable the tablet to release over multiple hours. Hope this is helpful.
Innovix is the best.
I use several Innovix Labs products and the Curcumin has become a star of my supplemental regimen. Wouldn't be without it and recommend it to family and friends.
Return to using Innovix supplements
I stopped using Innovix Supplements in mid 2022. In early January my blood work showed high elevation in areas where I had not had my Innovix supplements. I'm now back on them and will be having another blood work done mid April 2023.
High Absorption Turmeric Curcumin
Curcum
It truly works! I've been using it for 3 years
Very fairly priced and works.
Curcumin with @Pepperine works wonders with gut health. This is why I specifically use the InnovixLabs Brand.
Richard
Noticeable less joint pain
I've been doing some strenuous workouts and having joint pain and this has been significantly reduced almost immediately when I started taking the tumeric supplements.
Very good
Very good product, easy to take. Could tell more after more time using.
High Absorption Turmeric Curcumin
Easy to swallow and work well
Great little caplets that are slippery and even easier to swallow than normal powder-filled caplets. They work well to reduce foot pain from bone spurs/arthritis as well as to reduce general inflammation.
Pending
Can't tell yet. Need more time to let it work