Supports healthy sleep and relaxation
Regular price
$22.99
Sale price
$22.99
Unit price
per
Sale
Sold out
Relieves occasional leg cramps
Easily digested, bioavailable sources
100% natural and vegetarian
View full details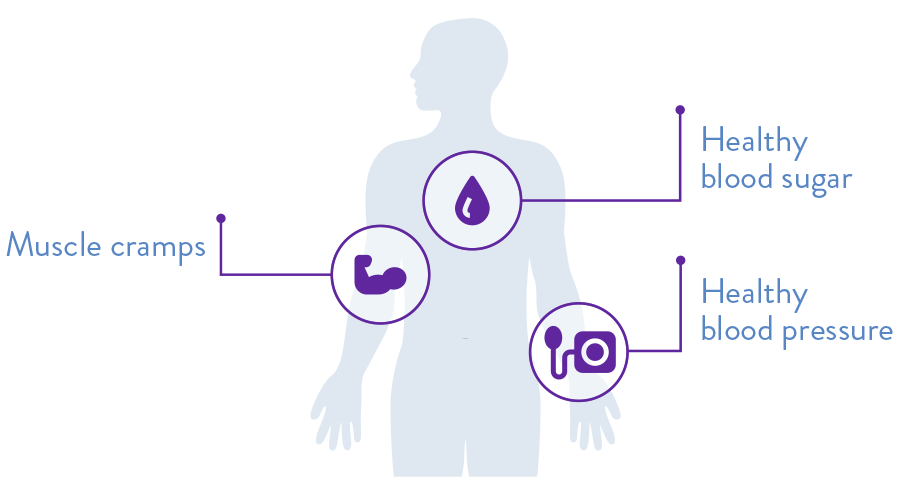 What is Magnesium?
Magnesium is an essential mineral required in more than 300 biochemical reactions in the body. More than half of all Americans are magnesium-deficient, and that deficiency is correlated to poor blood pressure, unhealthy blood sugar, and muscle cramps*.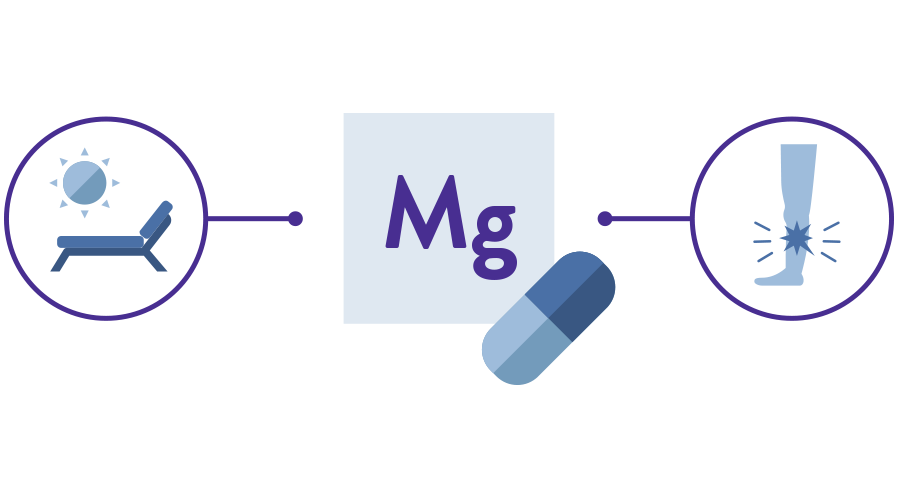 Why is Magnesium important?
Often called "the original chill pill," magnesium provides a broad range of heart health benefits, promotes relaxation, and can help keep those sleep-depriving nighttime leg cramps* at bay.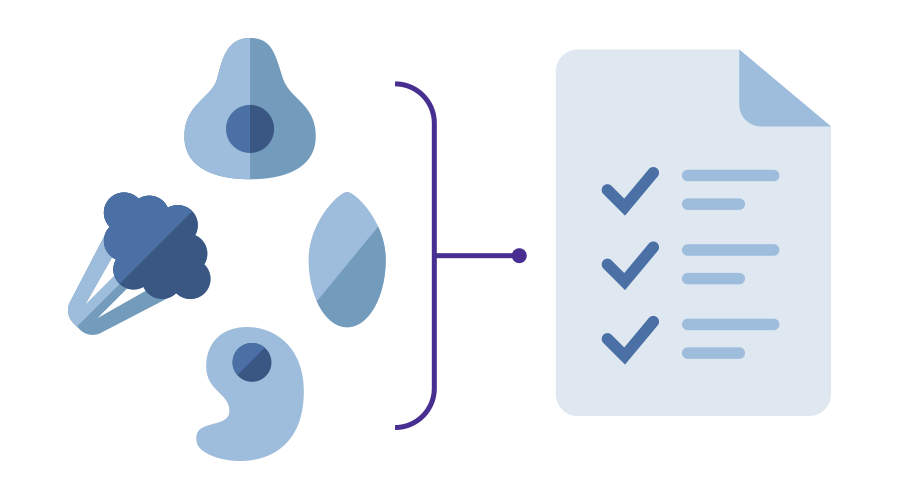 Why supplement?
Vegetables are the best natural source of magnesium. But our soils are depleted due largely to industrial farming, and so vegetables contain less magnesium than they once did. What passes for a healthy diet these days can still be short on Magnesium.
Why Consider our Advanced Magnesium?
The most commonly seen form of Magnesium is Magnesium Oxide, which is poorly absorbed and can also have a laxative effect. Advanced Magnesium combines two of the best-absorbed forms of Magnesium. Both Magnesium Bisglycinate and Magnesium Malate are highly bioavailable and gentle on your stomach.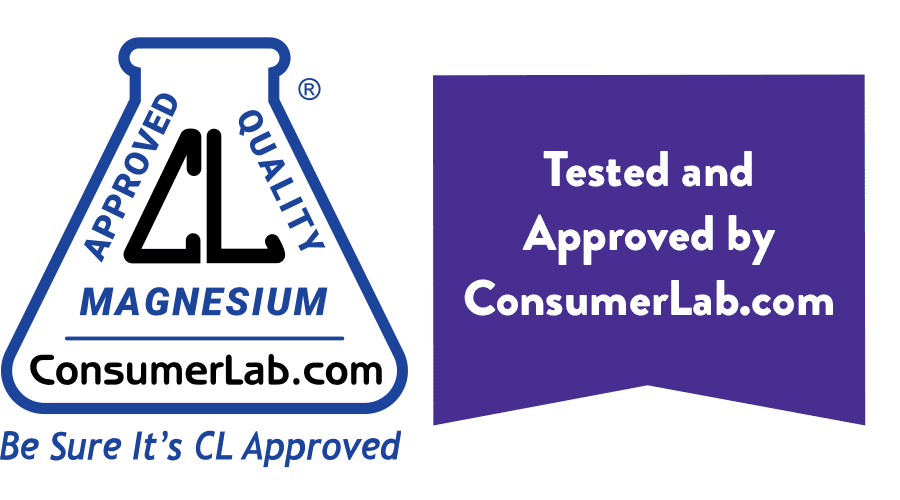 Third-party tested. Always.
All InnovixLabs products are third-party tested for your peace of mind. This product has been tested, approved, and selected as a 'Top Pick' by ConsumerLab.com.
"Advanced Magnesium is far superior to other formulas because it is so well absorbed. My sleep has improved dramatically, leg or foot twinges are a thing of the past, and a feeling of calm is the result of using this innovative magnesium formula. As a health practitioner for over 25 years, I recommend this magnesium to all my clients and friends."

Ginger B. Oregon
Directions
As a dietary supplement, take two (2) capsules twice daily with or without meals.
Talk to your doctor if you have kidney issues or are taking any prescription medications, especially bisphosphonates, antibiotics, diuretics, or proton pump inhibitors. Please refer to the National Institutes of Health for additional information: http://ods.od.nih.gov/factsheets/Magnesium-Consumer/
Certified Sources
Magnesium chelated, encapsulated, packaged and tested in USA. There is no China-sourced content in this product.
Could I use one capsule (breaking it apart and adding to food) for a pre-schooler since 1 capsule would provide about 100 mg? I'm confused with what elemental in the parenthesis means; could you kindly explain this to me?

Hi Pam - yes, you can gently pull apart the capsule and pour the powder over foods and mix. This works well for kids, but please check with your pediatrician before you do this.

Each capsule contains two different highly absorbed forms of Magnesium salts - 325 mg of Magnesium Malate and 315 mg Magnesium Bisglycinate. Only a portion (100 mg) of this blend is elemental Magnesium.

While an adult needs at least 400 mg daily, the amount in one capsule may be too much for a preschooler. A 30-40 lb child would be better off with 50 mg or half capsule per dose. If the child's diet is low in vegetables (a separate and bigger issue), then half a capsule in the morning and the other half in the evening will work. - InnovixLabs Customer Service

is magnesium malate as absorbabel as bisglycinate because averywhere it says that glycinate is most absorbabel ?

Hi Nat - there are very minor differences in absorption between these two forms, but overall, absorption is similar. Generally, both malate and bisglycinate are considered 'highly absorbable' forms. This product contains a blend because the glycinate and the malate portion of the salts possess slightly different benefits in addition to the benefits provided by magnesium. - InnovixLabs Customer Service

Innovixlabs Advance Magnesium has been an amazing way for me to keep my Magnesium at a stable level, stay out of the ER and completely off Magnesium Infusions at the hospital in infusion center where I had an IV infusion of Magnesium 2 grams over 5 hours which only stayed in my system for about 72 hours. I have Gitelman's syndrome which causes Magnesium and Potassium, Sodium and chloride absorption problems due to kidney tube defect which is genetic. I have struggled for years trying to absorb needed amounts of Magnesium.I have tried many magnesium supplements without the success I got from Innovixlabs Advance Magnesium. Vegan capsules perfect as I have a severe fish , shell fish allergy and the fact that this product is free of these allergens all together is wonderful. The following Magnesium supplements have not worked and have lots of additives that upset my GI track & stomach. Slow Mag Mag Tab SR Magnesium Oxide These all had horrible absorption and gave me GI and stomach upset and unfortunately Doctors suggest these products. I am glad I started to experiment and found your product. I buy on Amazon but see I can buy it direct too. I take 4 -5 capsules a day with my Klor Con Potassium RX and a potassium sparing RX aldactone.. I sleep better, my muscles aren't in spasm my GI and Belly are calm relieving me from diarrhea that often dehydrated me. My anxiety has also improved. Thank you for making such a great Magnesium product!!! Suzanne

Hi Suzanne – so glad to hear that you are happy with the product. Take care! - InnovixLabs Customer Service

I am interested in purchasing the Omega-7, Advanced Magnesium, & Vitamin K2 products. Do you ship these to Canada? Also, is there an optimal time to take Magnesium (ie: morning or night)? Thanks. Shameer

Hi Shameer – yes, we ship to Canada. Shipments to Canada are manually processed due to customs restrictions. Please contact service@innovixlabs.com for a quote. Thank you for contacting us. - InnovixLabs Customer Service

I am very impressed with your company. I take your full spectrum K2. I have recently started on your Advanced Magnesium as my doctor did not like the formulation of the last product I was on. It did not have Magnesium Oxide but it did help me more with constipation than your product has , so far anyway. I am taking only two / day , should I increase to help constipation issues ?

Hi Michelle,

Thank you. 

Taking magnesium supplements for constipation is like taking an antihistamine to fall asleep. It sorta-kinda does the trick.

Having said that, our magnesium formula is NOT meant to be a laxative. Magnesium glycinate and magnesium malate in the Innovix formula typically do not cause a laxative effect AND they are very well absorbed. This is one of the reasons why we have those two forms of magnesium in the product. The other reason being that glycinate and threonate are two forms known to cross the blood-brain barrier, meaning they may help you feel more calm and relaxed. 

None of the well-absorbed forms of magnesium are good laxatives. And the reverse is largely true - the poorer absorbed forms (magnesium oxide, magnesium sulfate etc.) are more effective at producing a laxative effect. 

It's possible that your previous formula was made with magnesium citrate, which still produces a laxative effect while being slightly better absorbed than magnesium oxide. So, it may be a fair compromise if you need both more magnesium as well as support bowel movements. 

If you need a little extra magnesium (and we've yet to meet someone who doesn't!) then the best options are lots of leafy green veggies, nuts, seeds, legumes, and root veggies. And if you choose to supplement, go with one of the chelated magnesiums like the types in our product. 

If you need help with constipation, we suggest a combination of 3 things: more fiber (preferably couple of teaspoons of prebiotic fiber), more water, and more exercise. 

If you want to try it, you could increase your dose of our magnesium supplement - it may do the trick. Or go back to your previous formula. But using magnesium supplements that 'fix' constipation doesn't give you absorbable magnesium nor really address the root cause of constipation. Veggies are the perfect cure - they have both things you need - fiber and magnesium. 

That's a long answer, but hope that helps. 

Sincerely, 
InnovixLabs Customer Service


I really like this magnesium and whole ingredients of capsule, but can I give it to my five years old daughter, or it's a for adult use only?

Hi Alex,

Everyone needs Magnesium and most adults are deficient. Having said that we designed this products for teenagers and adults. 

The roughly 100-110 mg of Magnesum in each pill might be too much for a 5 year old. We have heard of 10 year olds (weighing 65-70 lbs) who take one capsule and handle it fine...but it will likely cause some stomach distress for kids weighing less than 50 lbs. If you are determined and your child is up for it, perhaps open up a capsule and have her consume half the powder in a capsule...mixed with some other food. Or open a capsule, pour out half the powder and consume a half-emptied capsule. This should give her about 50 mg per dose, which should be OK. 

There are other options...take Epsom salt baths daily. Eat more veggies, fruits, nuts, beans, and seeds. Take chewable magnesium. Take powdered magnesium supplements. 

Sincerely, 
InnovixLabs Customer Service

Is this manufactured to GMP standards? Where can I find your third party testing results?

Hi Lai, yes, this and all our products are manufactured to cGMP standards. We will begin posting Certificates of Analysis on this website soon for all products. However, in the meantime, please contact us at service@innovixlabs.com for third party test results. 


Are you able to guarantee me there is no magnesium oxide in these?

Hi,

Yes. Besides stating so on the product label and our website product page, this also serves as a written guarantee and commitment that we do not add magnesium oxide to this product. The exact amount of Magnesium malate per dose is 650 mg and the amount of Magnesium Bisglycinate is 631 mg. The FDA has access to our manufacturing batch records, which would also confirm the above formulation. 

If, for the sake of argument, we snuck in some low-cost, low-absorption Magnesium oxide into the formula, many of our loyal customers would suddenly begin to have diarrhea. Clearly, this is not something we want, as most of us at Innovix take this product for our health as well. Additionally, adding a raw material that is not declared is a violation of FDA regulations.

How many capsules a day? Do you only take them at night?

Hi Faye, you can take the pills at any time of the day or night. However, magnesium is said to have a relaxing effect and so, many take it at night, a couple of hours before bed. How many you take depends on your diet and vegetable consumption. A full 100% of your daily value will require 4 pills. Since most people get some magnesium from their diet, taking 2-3 is sufficient. 

Can you take when you are on HBP Medicine?

Hi Maru, there is no known interference with blood pressure medications if magnesium is taken as instructed on the label. 

Can a diabetic take it without compounding the effects of my meds that I take for my diabetes?

Hi Mary, yes, when used as instructed, magnesium is not known to interfere with diabetes mediations. 

When is the best time in the evening to take AM for a deeper sleep?

Hi Jim,

Take Magneisum an hour or two before bed. 

Magnesium may help with sleep by acting as a calcium agonist...in simple terms, calcium can make you 'tight' and Magnesium acts as a counter-balance by helping you 'relax' a bit more. While the science behind magnesium and sleep is still emerging, a lot of people swear by it. This is likely be so many of us are chronically deficient in magnesium that simply taking some in supplement form enables us to resume sleeping the way we are designed to. 

Having said all that, what we do first thing in the morning and what we do after sunset makes a huge difference in sleep quality.

Get 5 to 10 minutes of morning sun to your face and eyes - no shades and, obviously, do not look at the sun. And how much you eat after sunset makes a big difference...eating a big meal along with bright light exposure after sunset are a powerful killers of sleep. Turn off all devices, turn down the lights at home, put on blue-blocking glasses, and quit eating after sunset. More here: https://innovixlabs.com/blogs/insights/sleep-and-light 

Of course, the more you exercise, the better your sleep. 

Hope all this helps. 

Sincerely, 
InnovixLabs Customer Service 

Great product and customer service
Great product-clean, no junk. And great customer service. Have recommended to several people already.
My go-to for magnesium
This brand is clean, mild in your tummy and effective. I try to buy good quality in any supplements I use. This is the best I've found for magnesium.
Seems to work!
I'm glad to have found this product! Both my son and I constantly have tight back muscles and at each of our last chiropractic visits (at different chiropractors), we were both told we are not as tight as other times! Was it the magnesium? We are not 100% sure but we are definitely planning to keep taking it for the present!
Part of my daily intake
As a cyclist I rely on the benefits of the Advanced Magnesium. I take it prior to bedtime to avoid leg cramps. Works wonderfully.
Awesome product and company!
My sister ordered me this brand of magnesium from Amazon, my product came damaged, the cap was broken and so was the seal. I called to let them know and they sent me two free bottles for someone else's mistake, I was so pleasantly surprised and happy they took care of me without any hesitation. Will be ordering more from InnovixLabs!!
Excellent supplement!
I switched to Innovix Labs from a different company. I have been using their Omega 3s for years, and their Magnesium is just as good; they are the best on the market.
Benefits of Magnesium
Advanced Magnesium is part of my daily vitamin regiment as well as my husband's. It is beneficial for nerves, bones, muscles,regularity, and a better night's sleep. We don't go to bed without it!
Good Stuff
I have been using this Magnesium for quite a while. It has helped with sleep and I believe well made without a-lot of additives...
Great price!
Great price for a great product! Fast delivery!